Caja Rural de Aragón Building
Located in the centre of Zaragoza, the Building of Caja Rural de Aragón is an authentic gem of modernist architecture of the capital of Aragón. Its sculptural façade, declared Monumental Heritage, strikingly and gracefully unfolds next to Spain Square (La Plaza España).
This unique building has always been a key piece of the collective imaginary of the citizens of Zaragoza. Memories about things that happened in it back when it was a Market Centre are deeply rooted in us. Its foundations were laid back in the early 17th century by Francisco Pérez de Coloma, an affluent secretary of the King's Council during the reign of Juan II and Ferdinand the Catholic (Fernando el Católico). Since then, the building was owned by various noble families. One of its owners in the late 18th century was José Nicolás de Azara, marquess of Nibbiano, a fine representative of the Enlightenment, known and remembered for his donations and endowments of numerous artworks to The Prado Museum (Madrid) and the Louvre (Paris).
In 1876, the Market Centre was established in this building. One fine evening, on 10 October 1914, its façade was officially inaugurated amid the expectation and excitement of associates and the general public. Its windows and balconies were artfully decorated with floral and vegetation shapes. Recreation lounges and catering facilities of this institution were used, among other things, to spread and foster culture, science and entrepreneurship. The Market Centre kept its offices in this building until 1993. Then it was purchased by the Caja Rural de Aragón and subsequently turned into the company headquarters. The venue was also used to host social, economic and cultural initiatives of the entity.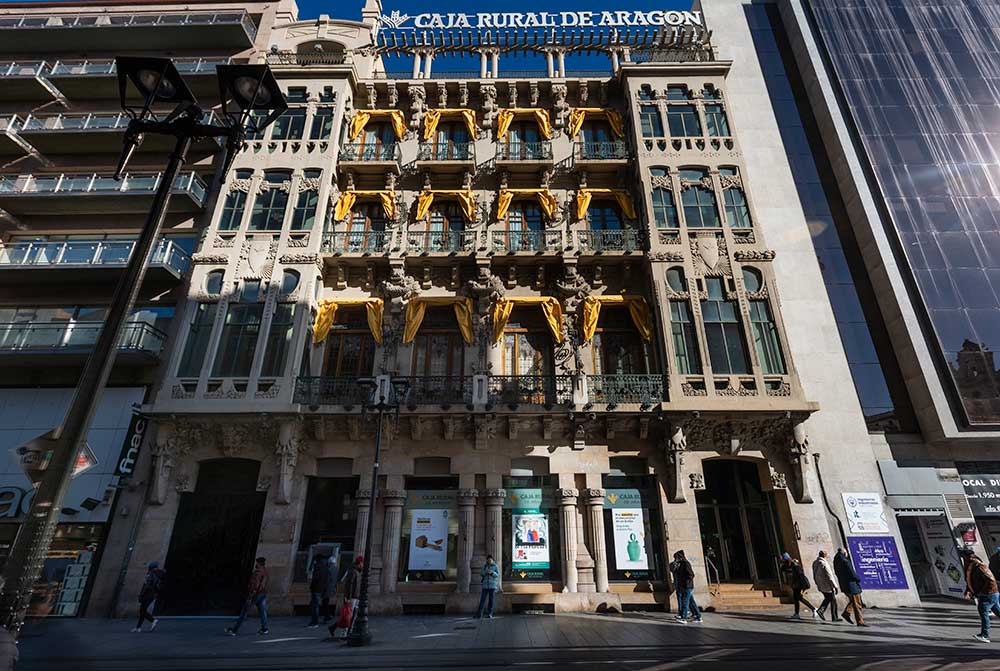 Caja Rural de Aragón Building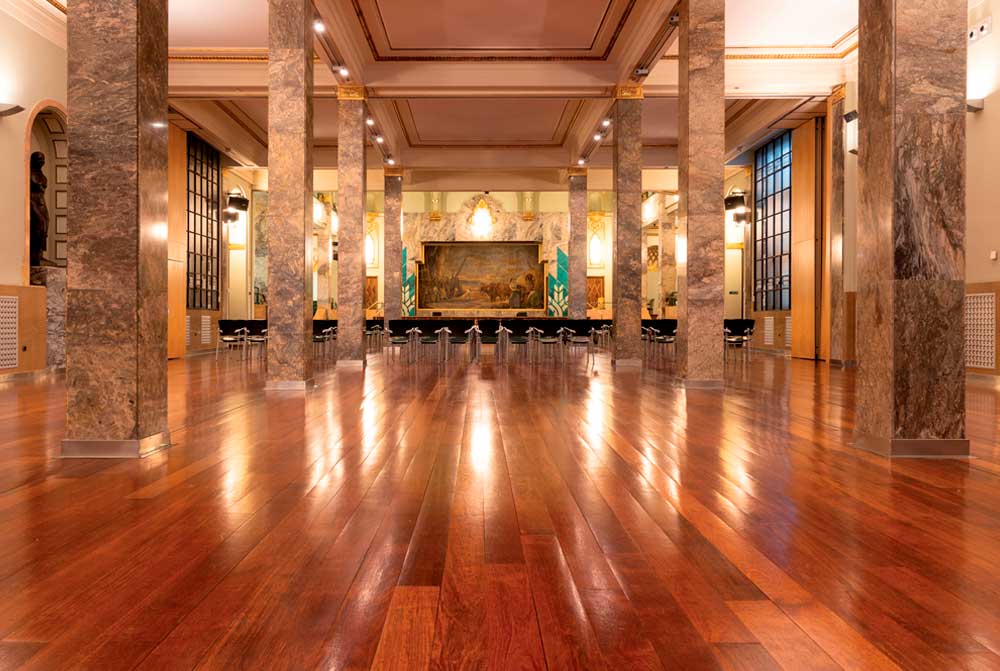 Assembly Hall
Column Hall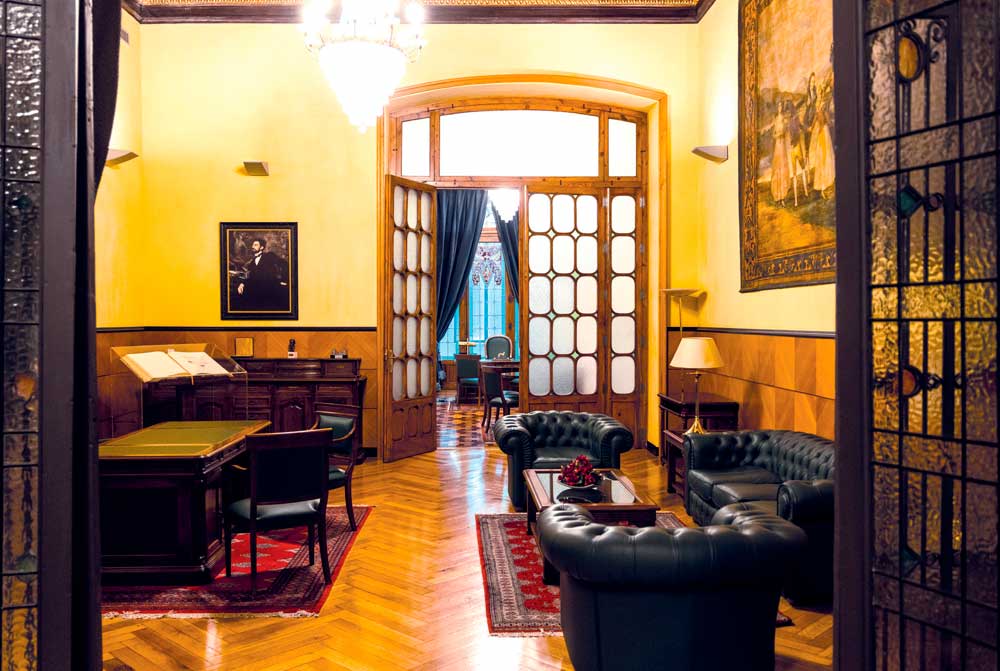 Basilio Paraíso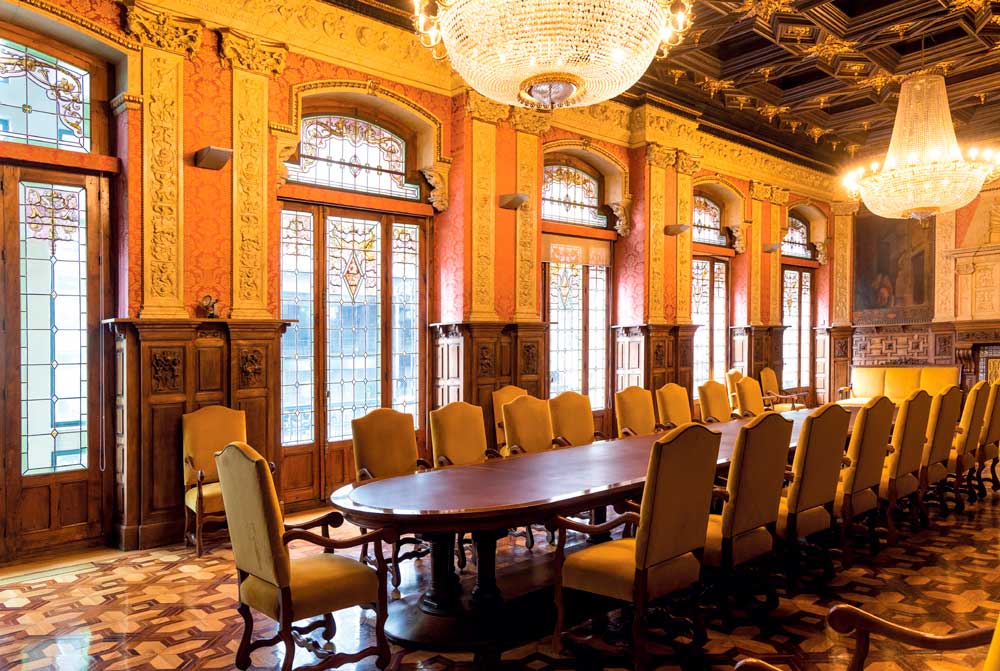 Council Chamber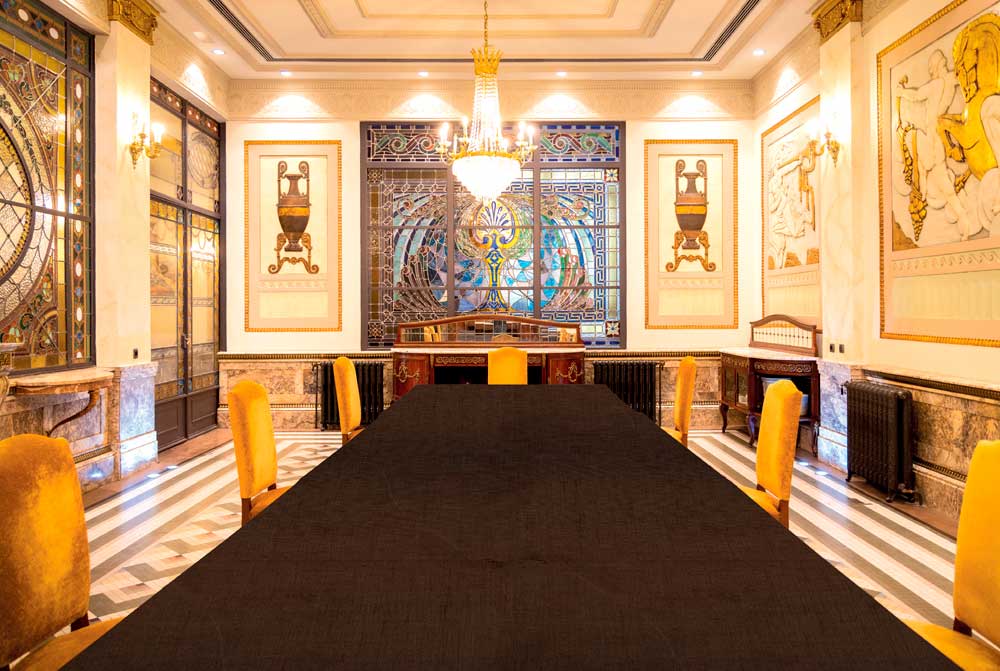 Pompeian Chamber
Ordesa Chamber
Exhibition Hall
Training Rooms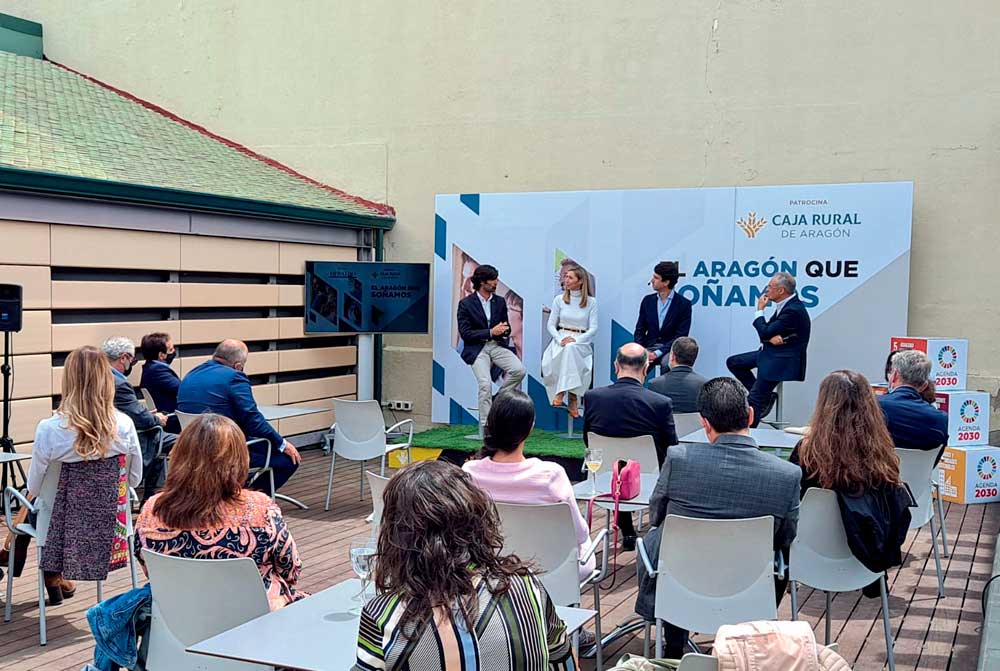 Cafeteria + Terrace